Do you Love Food?
If the answer is 'yes' and you'd like to be involved in OxNosh, then we'd love to hear from you!
If you write fantastic recipes, want to review some of the restaurants or have a great tip for the best place to buy a sandwich in Oxford - let us know and you just might see it on the website.
Are you a food business in Oxford?
Advertise with us
We're passionate about promoting local businesses. If you're a restaurant or food business in Oxford, send us a message and we'll tell you more about advertising on our website.
Special Offers
If you would like information about listing offers with us, use the form below to send us a message.
Feedback
OxNosh is a work in progress, we're currently working whenever we can (when we're not at our 'real' jobs) to improve the site and increase the scope. In the meantime, we'd love to hear what you think, which bits you like, which bits you don't, which bits you want more (or less!) of.
Subscribe to our newsletter below and you can be kept informed of any exciting new updates to the website.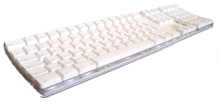 Anything else?
We love to get mail, so if you've any other questions or messages, drop us a line... we'd love to hear from you.
hello@oxnosh.co.uk